CrossFit 201 – CrossFit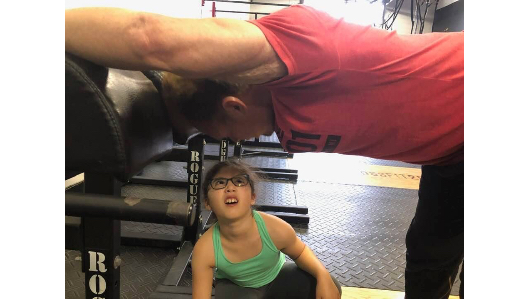 Warm-up
Hip & Hamstring mobility
3 Rounds

10 Med Ball Squat Cleans

20 Banded Good Mornings

:30 Row
STRENGTH
Front Squat

20min. to hit 4-5 sets:

Building up to a heavy set of 5.

After each set immediately go into your single leg deadlifts (below)
*Superset

Weightlifting

Single Leg Deadlift

– Back foot on 12-20″" box/ plate stack

– Keep distance between feet enough where your shins are still vertical and you feel it in you hammies and glutes.

– Or use a light KB with no blocks to work on strength and balance.
*10 on EACH leg here

*Rest 90 sec. After Each Superset
Front Squat (5 x 5)
Metcon (AMRAP – Rounds and Reps)
15min. AMRAP:

21 Wall Balls 20/14

15 Cal Row

9 Deadlifts 225/155
*Optional partner day today with these numbers:

30 Wall Balls 30/20

20 Cal Row

10 Deadlifts 225/155+

(+) Just means go as heavy as ya'll want.