CrossFit 201 – CrossFit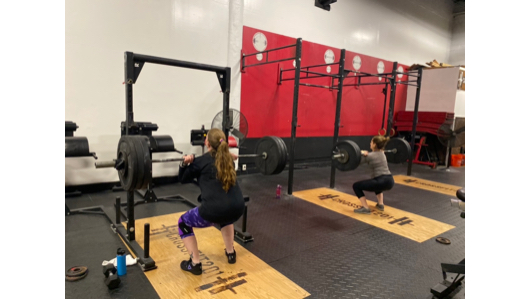 Warm-up
Lax ball shoulders/ T-Spine
2 Rounds

200 meter row/ run

5 Russian KBS

5 American KBS

10 Barbell Push Jerks

50′ Quadruped crawl forward

50′ Quadruped crawl backward
Metcon (Time)
For Time:

1,200 meter Row/ Run

63 American KB Swings (53/35lb)

36 Push Jerks 135/95

800 meters Row/ Run

42 American KB Swings (53/35lb)

24 Push Jerks 135/95

400 meters Row/ Run

21 American KB Swings (53/35lb)

12 Push Jerks 135/95
Time Cap: 35 minutes
RX+ Option: 70/53lb Kettlebell and 155/105 Jerks on the set of 24 and 185/125 Jerks on the set of 12.
Fun cardio set for the week. Pyramid double helen style (reason behind the odd numbers 🙂 )

*Either row or run is RX. I know some of you LOVE those cold runs!