CrossFit 201 – CrossFit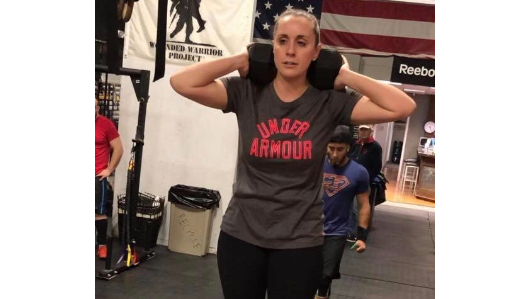 Warm-up
EMOM x 6

Min 1: 5 Up-Downs + MAX Air Squats

Min 2: 5-7 Push-ups + MAX Ring Rows
Technique / Skill Work
Barbell Movement Prep
8 High Hang Muscle Cleans

8 Strict Press

8 Above Hang Power Cleans

6 Below the Knee Power Clean

6 Push Press

5 Below the Knee Power Clean

5 Push Jerk

5 Power Clean

5 Thrusters
Metcon
ON A 10:00 RUNNING CLOCK…

Build to ""Heavier""

Single Squat Clean and Jerk*

*Focus on perfect form.
Squat Clean and Jerk (1 heavy)
California Love (Time)
FOR TIME
Time Cap: 15 minutes

30 Squat Clean & Jerk*

RX+(155/105)| RX(115/75)
*Athletes must perform 5 burpees

after every 5 reps of C&J.

Workout ends with 5 burpees

after the 30th rep.
*Burpees should take under :20,

scale reps if they take longer.