CrossFit 201 – CrossFit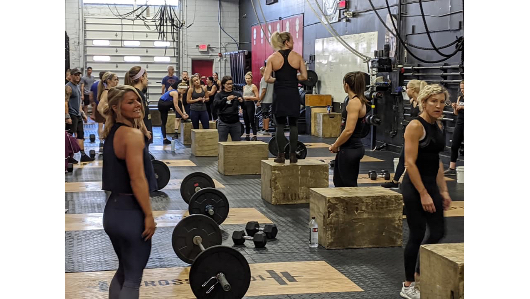 Warm-up
Shoulder/ T-Spine Mobility
2 Rounds

5 Inchworm to push up

10 V-Ups

20 (10/side) Quadrupled opposite arm/ leg extension
Snatch Drills
STRENGTH
Three Position Snatch

Spend 20min. Working up to something heavy here… Take a 2 second PAUSE at each position and FOCUS on the positioning.
Position 1) From Mid Thigh

Position 2) From Just Below The Knee

Position 3) From The Floor
*KEY points today are going to be really focusing on sweeping that bar into your hip crease, keep your eye gaze forward, HOOK GRIP, and moving your feet on the jump a max of 4-6 inches on each side.

*Just to be clear: you're holding onto the bar until you're done with the 3 snatches.

*Snatch = Squat snatch. May power if mobility isn't there yet!
Snatch (one heavy 3 position snatch)
Metcon (Time)
For Time:

Time Cap: 15 minutes
21-15-9

Push Jerks 135/95

Burpees Over The Bar

Toes-To-Bar
RX+ 155/105