CrossFit 201 – CrossFit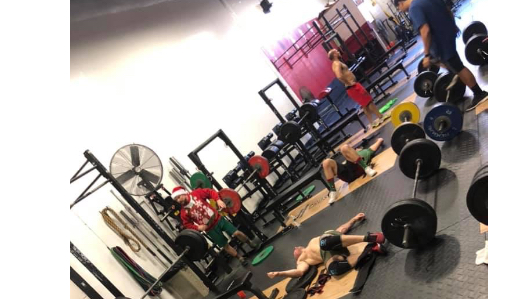 Warm-up
Lax ball shoulders and triceps
2 Rounds

1 minute row

2 Wall Walks

10 Handstand Hold Shrugs

10 Pullup Shrugs

5 Barbell High Pulls

5 Barbell Power Cleans

5 Barbell Push Press

5 Barbell Jerks
Metcon (Time)
(0-10 minutes)

5 Rounds For Time:

6 Power Cleans 185/135

12 C2B (pullups)
*If you are not done by 9min. you should probably stop and get ready for part 2.
Metcon (Time)
(10-18 minutes)

For Time:

100 Cal Row
*With a partner. Alternating every 10 calories.

*If solo, do 5 sets of 10 calories with equal work to rest ratio.
Metcon (Time)
(18-32 minutes)

For time:

21-15-9

Jerks 135/95

Burpees over the bar

HSPUs
BE AWARE of the time caps for each section!