CrossFit 201 – CrossFit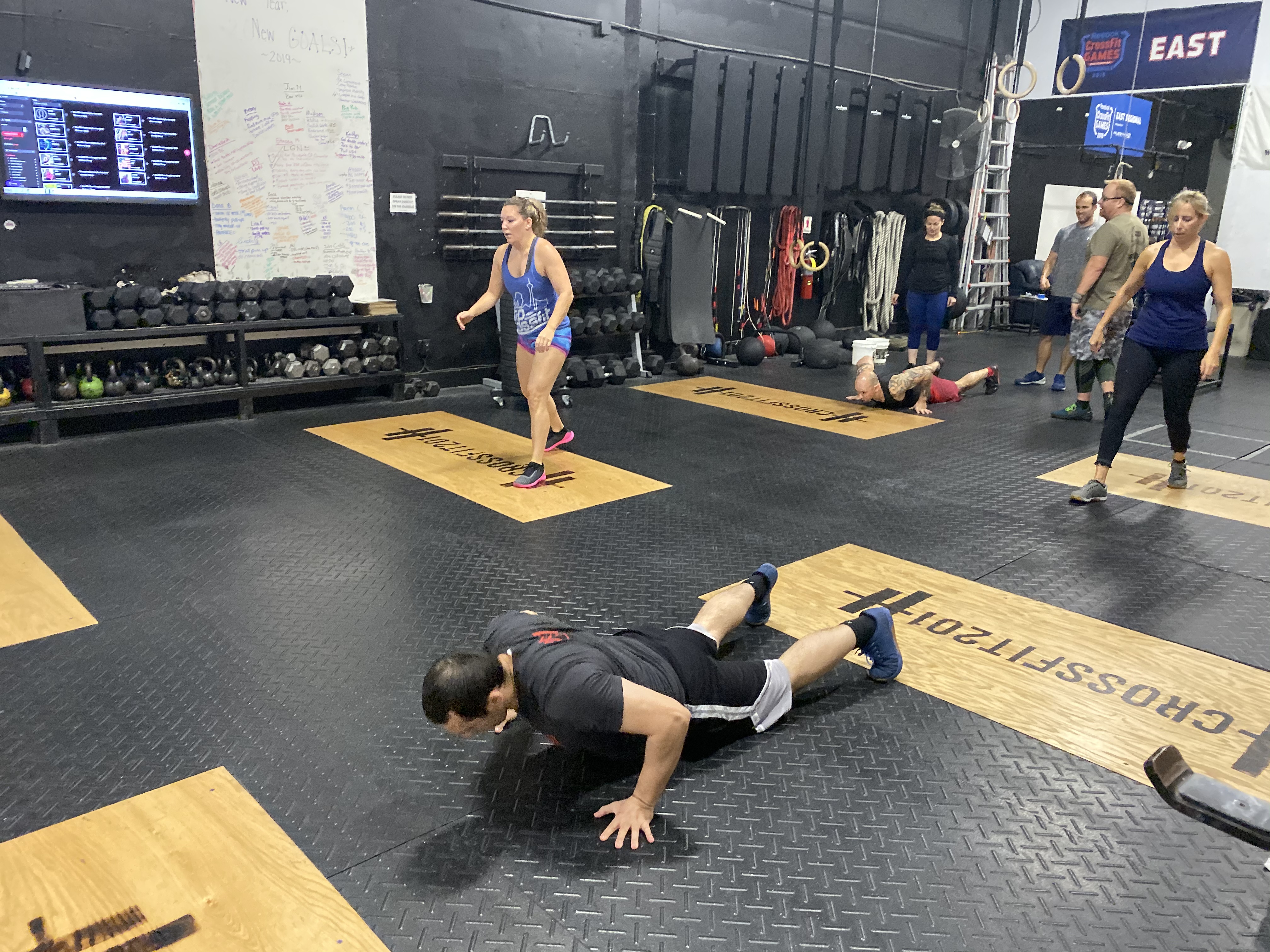 Warm-up
Banded Lat Stretch

Wrist Stretches
2 Rounds

:30 high knees

:30 butt kicks

:30 penguin jumps (double tap) (singles/ double in round 2)

10 Kip Swings

5 Strict Pullups/ 5 Ring Rows

10 Barbell Push Jerks (may increase weight round 2)
Metcon (AMRAP – Rounds and Reps)
Metcon (AMRAP – Rounds and Reps)

0-5min.

100 Double Unders

20 Burpees
5-10min.

5 Push Jerks 135/95

10 Pull-ups
12-17min.

100 Double Unders

20 Burpees
17-22min.

5 Push Jerks 155/105

8 CTB Pull-ups
24-29min.

100 Double Unders

20 Burpees
29-34min.

5 Push Jerks 185/115

3 Muscle UPs

ALL AMRAPs
Little advanced today, but we haven't done anything like this in a while! Notice that the pulling exercise gets harder and the push jerk weight goes up each time. Scale accordingly.
You may scale the pulling exercise to 10 pull-ups the whole time or elevated ring rows to save your hands a bit.
If you scale the jerk weight, just make sure you do something that keeps increasing. Add something each time.
Notice you get a 2 minute REST after each jerk + pull section to change your weights etc..