CrossFit 201 – CrossFit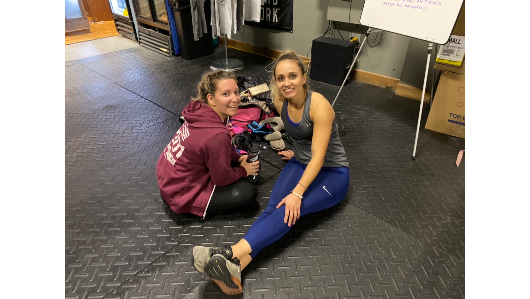 Metcon (4 Rounds for reps)
0-6 minutes.

AMRAP:

5 DB Rows (Per side) 50/35

5 Bench Press 135/85
6-12 minutes.

60/40 Cal row/ ski

*Pair up and double the calories/ split the work if low on equipment
12-18 minutes.

AMRAP:

5 DB Rows 70/50 (per side)

5 Bench Press 155/95
18-24 minutes.

60/40 Cal row/ ski

*Pair up and double the calories/ split the work if low on equipment
SCORE THE AMRAPS

and then every calorie = 1 rep

Each Section is one round
The only rest you're getting here is from finishing the row early, but that 6 minute window is pretty big so it should be good.
Picking weights on bench is pretty hard across the board, especially for women so I want you to try and pick something that keeps you moving and unbroken every round. You should never get less than 6 rounds each time.
RX+ men might be something like 155 on section 1 and 185 for section 2. I think the ladies numbers are pretty good. Just put weight used in comments.
Ladies – If you need to scale, consider using DBs for the bench or floor press.