CrossFit 201 – CrossFit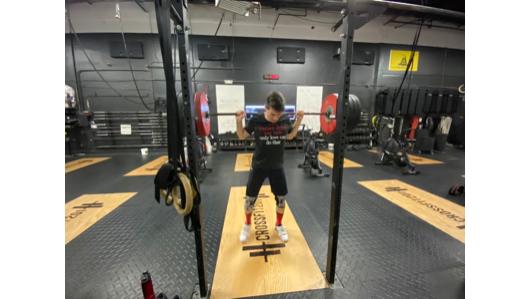 Warm-up
Calf mobility
3 Rounds

:30 High Knees

:30 Butt Kicks

5 Box Jump with step down

5 Up Downs

5 Pushups
Metcon (Time)
35 minutes to finish…

1000 meters Row

100 Double Unders

30 Burpee Box Jumps 24/20

1 Mile Bike
500 meters Row

50 Double Unders

20 Burpee Box Jumps 24/20

.5 Mile Bike
250 meters Row

25 Double Unders

10 Burpee Box Jumps 24/20

.2 Mile Bike
We havent' done just a straight cardio day in a while, so I'm excited to throw this one in there.

I tried to make the style a little more fun than just 1 super long distance of each.

You may start in any order and sub out 1 movement for ski erg (row distance) if you wish,

but you have to keep that order the whole time once you start.