CrossFit 201 – CrossFit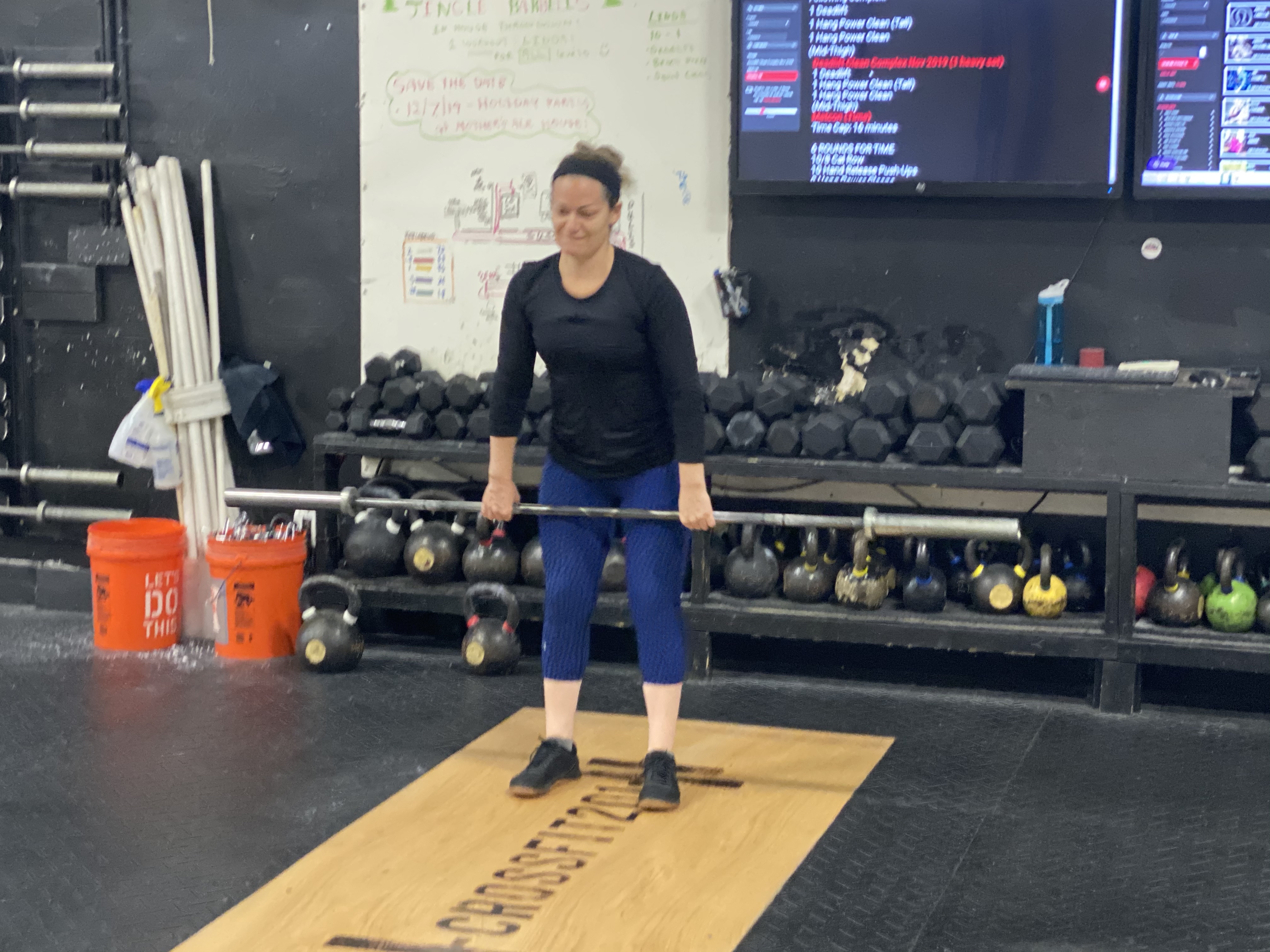 Warm-up
1:00/ side pigeon

1:00 handstand hold (OH bar hold)

keep reaching head through

1:00 bottom of goblet squat hold with KB
Burgener Snatch Warmup
Metcon (Weight)
20 minutes EMOM:

Odd: 15 Wall Balls (20/14lb)

Even: 10 Snatches x 2 Rounds
8 Snatches x 2 Rounds

6 Snatches x 2 Rounds

4 Snatches x 2 Rounds

2 Snatch x 2 Rounds
Rx men 75/95/115/135/155

Rx women 55/65/75/85/95
*Picking an RX for this is pretty hard to do so really think of what you can lift for the reps prescribed and I really think a lot of you can probably end closer to 185/105 range… Maybe more… Keep the 10 and 8 sets light enough to feel that conditioning, but you're still done in about 30 seconds. Then, start putting some heavy stuff on and pushing the envelope. The 15 Wall Balls really shouldn't be an issue at all for anyone. If you want to scale, consider picking 1 weight and doing 5 reps each time working on technique. You can even make it 20 wall balls in conjunction with that and really make it spicy.
Metcon (AMRAP – Reps)
10 minutes To get as far as possible…

10-20-30-40-50

American KB Swings 53/35

*10 HSPUs after Each Set
And now something quick and DIRTY…