CrossFit 201 – CrossFit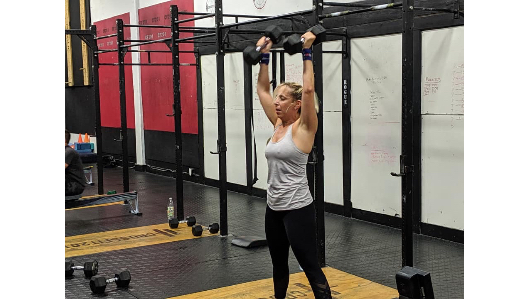 Warm-up
2 ROUNDS…

20 Jumping Jacks

20 Mountain Climbers

20 Lunges

20 Hollow Flutter Kicks

20 Air Squats

10 Groiners with Twist

10 Forward Leg Swings (each side)

10 Lateral Leg Swings (each side)
Metcon (No Measure)
RECOVERY WORKOUT*
EMOM x 10 MINUTES

MIN 1 — AMRAP of 10 Double Unders + 5 Double DB Snatch (light)

MIN 2 — Row or Bike, Moderate Effort

-Rest 3:00-
EMOM x 10 MINUTES

MIN 1 — AMRAP of 5 Med Ball Hang Squat Clean + 5 Med Ball Strict Press

MIN 2 — Row or Bike, Moderate Effort
*This recovery effort is to set-up tomorrow's Open Workout. Pre-gameday, we want a good sweat, lots of ROM, and walk away feeling great. During this year's Open we will see a new format every week.
Cool Down
FOR RECOVERY

5:00 Foam Rolling or 5:00 Flow Stretching