CrossFit 201 – CrossFit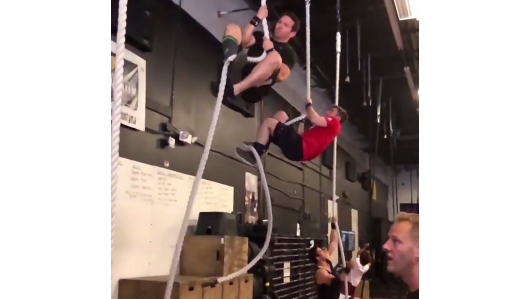 Toes-To-Bar
EMOTM 10 minutes

8 Russian KBS 70/53 + 5-10 unbroken T2B
*Maintain your kip, avoid double kipping between reps.

*Double Kip = no rep 😉

*Scale to knees to parallel if you don't have a proper kip.

*Stay with the same number of T2B all sets, don't start out with 10 and drop

with every round. Stay CONSISTENT.
*Score = total number of toes to bar
Metcon (No Measure)
8 Rounds

Every 2 minutes
200 meter sprint + 30 double unders
*Goal is <1:20 for each round
Scale run or double unders as needed.
*No score