CrossFit 201 – Sweat!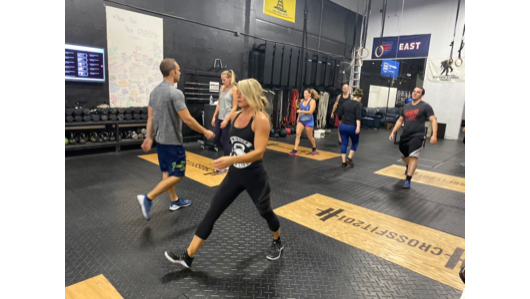 Metcon (No Measure)
Metcon (No Measure)

(0-15 minutes)

10 Rounds:

10 Calories of your choice (bike/ row/ ski)

10 DB Bench Press 45/25+
(18-36 minutes)

50-40-30-20-10

Russian KB Swings 70/53lb.

Double Unders (Or 2x's singles)

*200 meters Run After Each Set
You're welcome to spice this up with a barbell bench today as well. Probably around 95-115 for guys and 45-55lbs. for ladies.