CrossFit 201 – CrossFit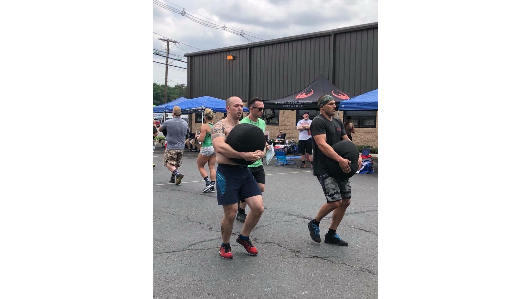 Lynne (AMRAP – Reps)
5 Rounds for Max Reps of:
Bodyweight Bench Press
Pull-ups
With a Partner:
Lynne

Bodyweight Bench Press Max Reps

Pull Ups Max Unbroken Reps

5 Rounds For Max Reps
*Each partner must complete 5 rounds. (10 alternating rounds total). Spot each other and make sure your pullups

are meeting the standard. 🙂
Metcon (Time)
Grip Work

6 alternating rounds

Max effort KB/ DB Hold 70/50
*Score is total time.

*Switch as soon as partner drops the weight, no extra rest between sets.