CrossFit 201 – CrossFit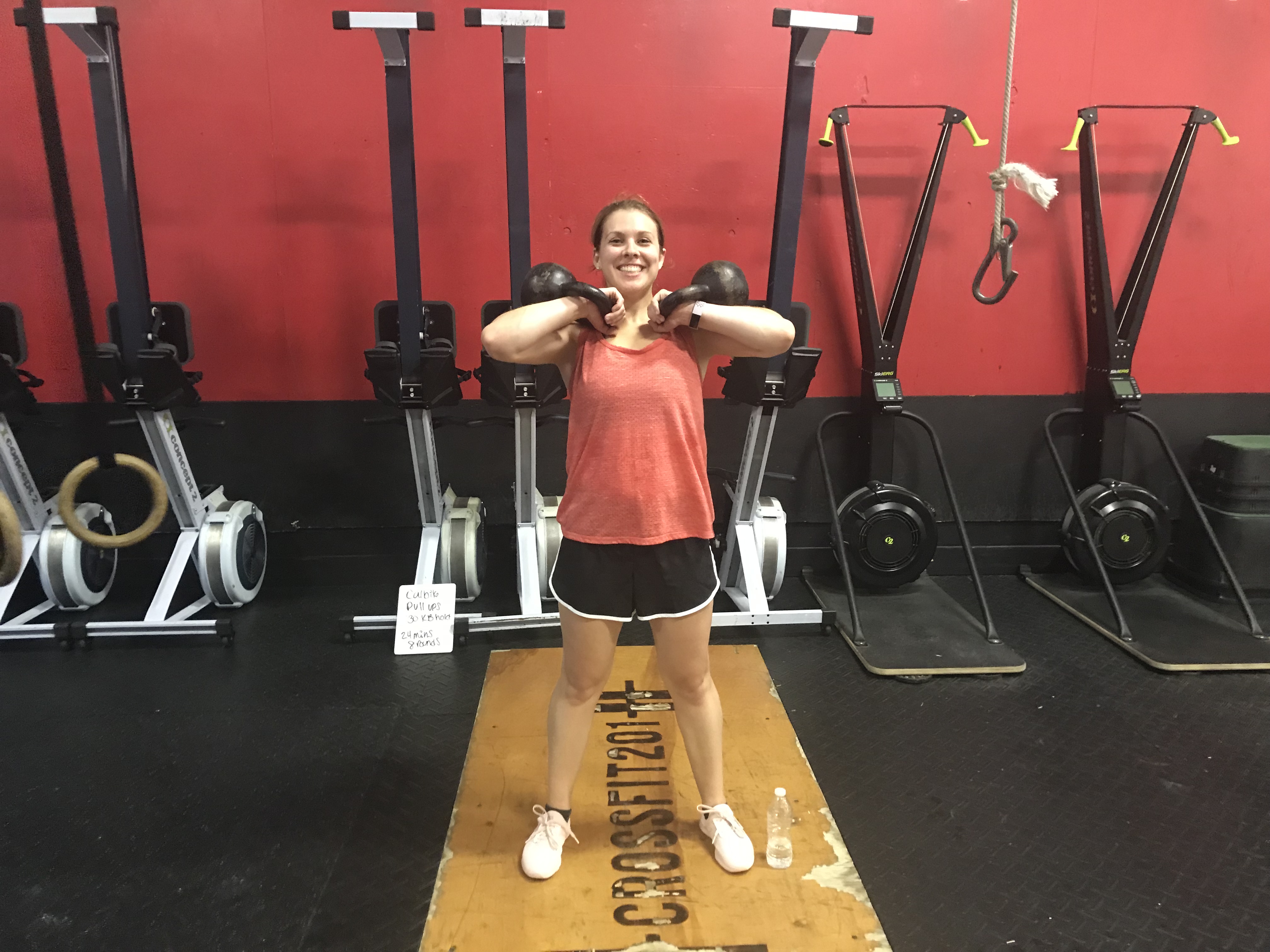 Warm-up
3-4 Mins

'Old School Gym Class' Warm-up… :30 of each exercise:

Jumping Jacks

Mountain Climbers

Sit-ups

Toe Touches

Arm Circles

Arm Crosses

Trunk Twists

Tuck-Jumps or Star Jumps
Then:

Burgener Progression for Snatch (5-7 reps of each movement…) PVC Pass Thru

Snatch DL

Tall Shrug (arms stay straight)

High Pull (elbows high and outside) Hang Muscle Snatch

Snatch Drops
Metcon (Time)
FOR LOAD*
Time Cap: 10 minutes

15-12-9

Power Snatch
*Sets must be performed unbroken.

Increase Weight Every Set.

Rest as needed between Sets.
-Rest 5:00-
Metcon (AMRAP – Rounds and Reps)
AMRAP 10 minutes

100 meter Run

10 Single Arm Alt. DB OH Lunges RX+(50/35)| RX(35/25)*

20 Sit-ups
*For lunges alternate legs

every rep. For DB, perform first 5

holding with L arm and second 5

holding with R arm.