CrossFit 201 – CrossFit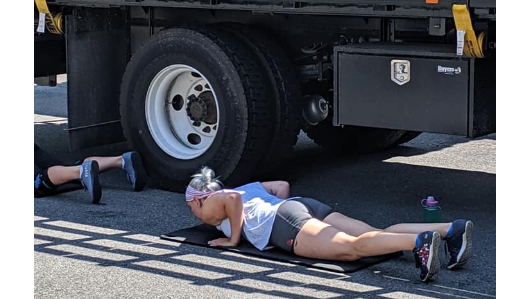 Warm-up
AMRAP X 5 MINUTES

30 Jumping Jacks

10 Push-ups

30 Mountain Climbers

10 Lunges
Then

1:00 of Child's Pose

1:00 of T-Spine Windmill Stretch (Each Side)
STRENGTH
Time Cap: 20 minutes

PARTNER STRENGTH

10-9-8-7-6-5-4-3-2-1
*Work in teams of 2- 3 changing

weights as needed.

Rest as needed b/t sets.
RX = Bench Press (Bodyweight)

All sets must be unbroken
Same weight for ALL SETS
Metcon (Weight)
Bench Press
Metcon
Metcon (Time)
FOR TIME

40-60-80-60-40

Plate Jumps*

10-20-40-20-10

Toes to Bar
*Plate jumps are both feet

off then on to plate. Fast footwork!