CrossFit 201 – CrossFit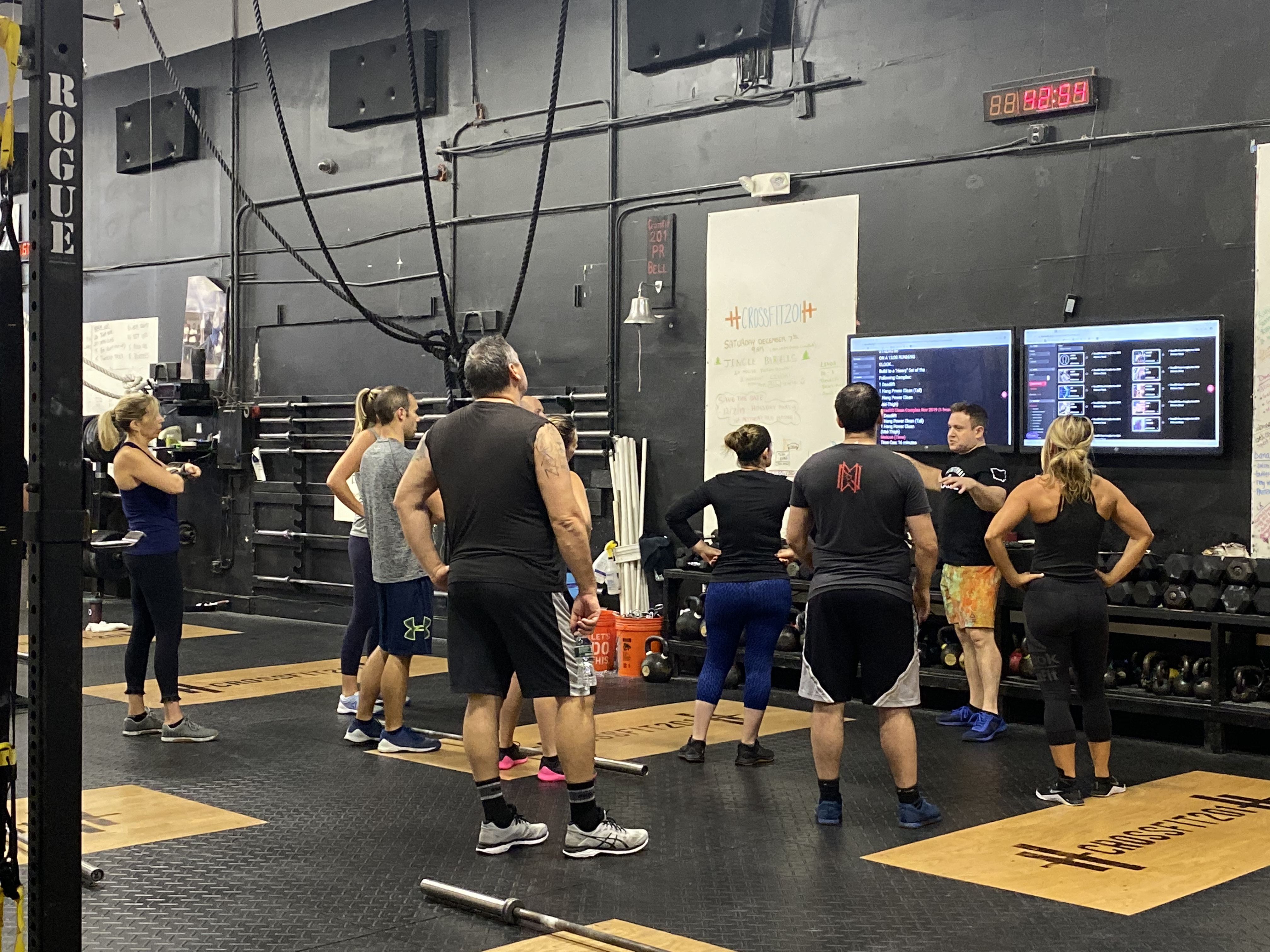 Warm-up
Hip Mobility

Shoulder Mobility
Partner Warmup

2 Rounds

10 Partner Wall Ball Squat & Toss

10 Syncro KBS

10 Wall Ball Situp Passes

5 Synchro Toes to Bar

5 Synchro Burpees

5 Synchro Snatch Balances
Metcon (Time)
In teams of 2 get as far as possible in 30 minutes…
100 Wallballs (20/14)

100 American KB Swings 70/53

800 meters Run/ Row

80 Sit-Ups (GHD optional)

60 Toes-To-Bar

60 Hang Power Cleans (115/75lb.)

40 Front Squats (115/75lb.)

40 Lateral Barbell Burpees

20 Hang Power Snatch (115/75lb.)

20 Overhead Squats (115/75lb.)
When/If you finish go through again with half the reps. So 50,50,40,40 and so on…

115/75 is pretty light most of you, but we do have the squat program on Monday's so if you want to go lighter like 95/65 that's cool for a scale.

Or if you and your teammate are really strong, you may want to consider 135/95 on the bar.