CrossFit 201 – CrossFit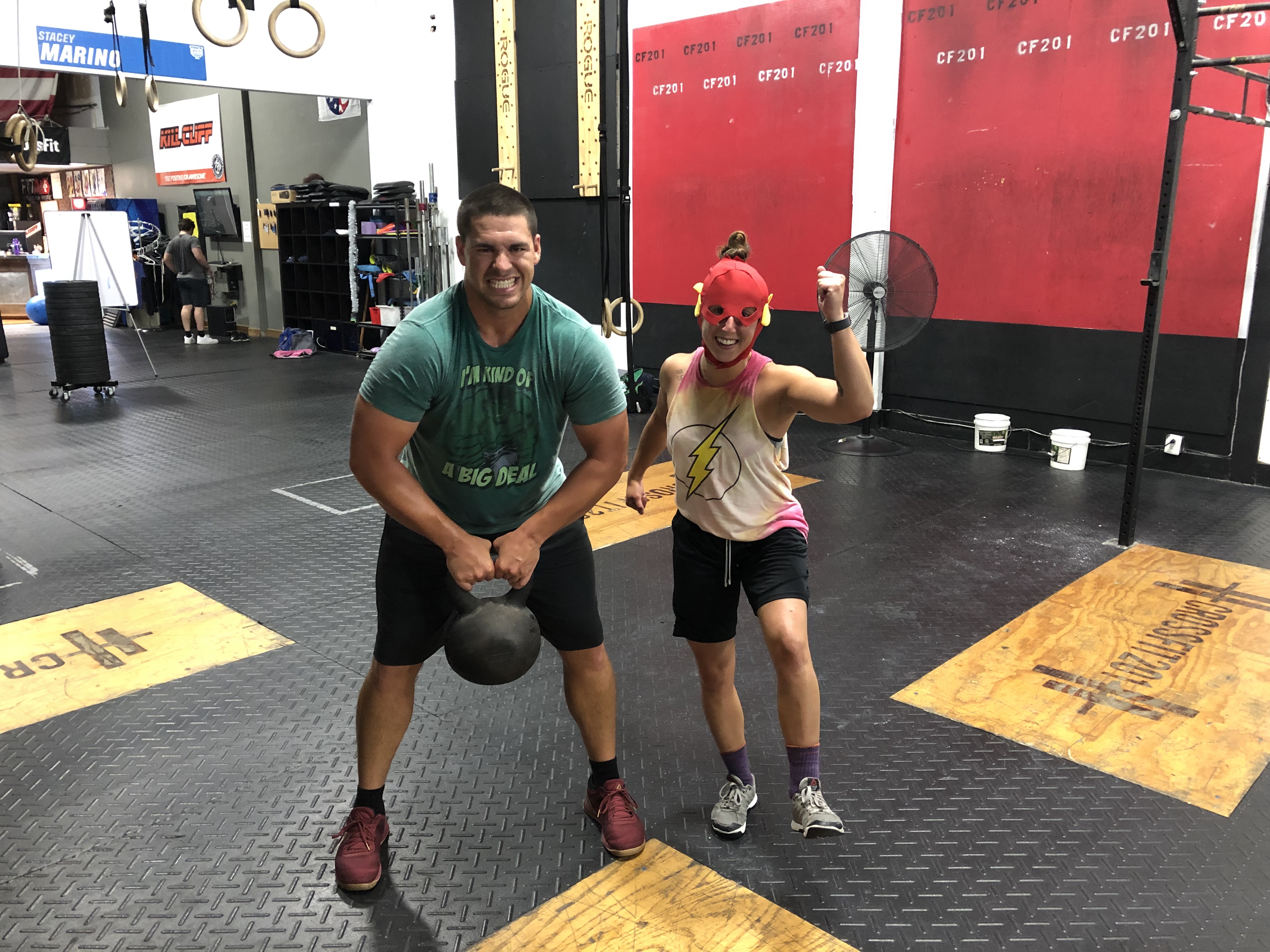 Warm-up
3:00 Row

(EZ–Mod–Hard…increasing each min) Into…

3 Rounds

8 Tempo Deadlifts (30×1)

4 Push Up to Down Dog

8 Tempo Good Mornings (30×1)

4 Burpees
STRENGTH
ON A 15:00 RUNNING CLOCK…

Build to Heavy 3-Rep Deadlift*

*Not 3RM Deadlift…heavy but doable without any major compromise in mechanics! This should be heavier than the weight you choose for the workout. Try to build to this weight in less than 21 total reps.
Deadlift
Metcon (AMRAP – Rounds and Reps)
AMRAP x 10 MINUTES

Row 300 meters

7 Burpee Over Bar

3 Deadlift RX+ (255/175)| RX (185/135)*
*Every round add (2) More DL.

3-5-7-9 and so on…until the end of the AMRAP.
Cool Down
OPTIONAL FINISHER

NOT FOR TIME

30 Strict Pull-ups*

*Any variation for grip and width! Every 10 reps, accumulate 1:30 in a Hollow Hold.