CrossFit 201 – CrossFit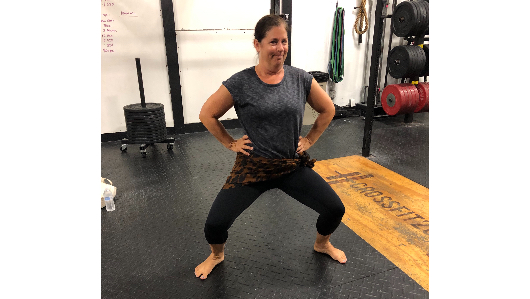 Warm-up
3 ROUNDS (For quality) –

12:00 CAP

200m Jog

25m Walking Lunges

10 Single Leg KB Romanian Deadlift

5/5 KB Push Press

10 KB Goblet Squats

10 Russian KB Swings

– 1:00 Rest b/t Rounds –
STRENGTH
10-10-10

Barbell Back Rack Lunge*

Build from Moderate to Moderate-Heavy.

Reverse lunge, alternating legs

each rep for 10 total reps.

Bar comes from the rack.
Back Rack Lunge (10-10-10)
Metcon (AMRAP – Rounds and Reps)
AMRAP 12 minutes

40 Russian KBS 50/35

40 KB Stationary Lunges

20 Toe to Bars
Athlete choice for forward or reverse lunge.