CrossFit 201 – CrossFit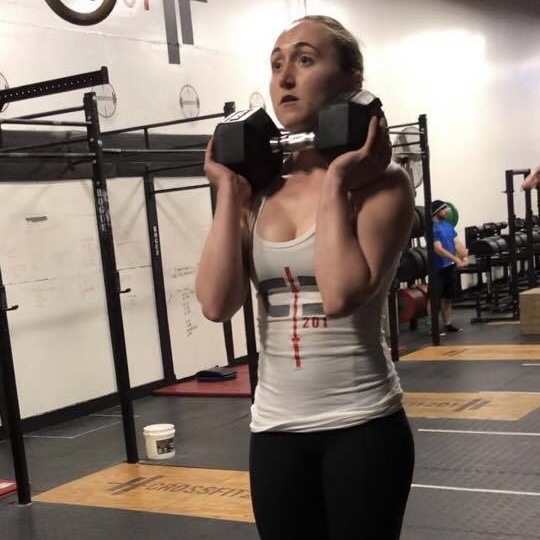 Warm-up
3 Rounds of a graduated warm-up

1:00 machine then

8 reps each of…

Rounds 1 → Round 2 → Round 3

Air Squat → Jumping Air Squat → Jumping Split Lunges

DB Strict Press → DB Push Press → DB Push Jerk

Push Up → Dive Bomber Push Up → Clapping Push Up

Sit Up → Bicycle Kicks → V-Up
*Each round starts off with 1:00 on a rower, movements get progressively more difficult each round.
Scale as needed.
STRENGTH
Bench Press (1 x 3)
15 minutes

Build to Heavy Set of 3 Bench Press
Metcon
Metcon (Time)
Time Cap: 20 minutes

3 sets @ increasing effort
20/15 calorie bike RX+/ 15/10 calorie bike RX

15 Wall Balls 20/14 RX+/ 10 Wall Balls RX

50 Double Unders RX+/ 30 Double Unders RX

15 Wall Balls 20/14/ 10 Wall Balls RX
Rest 2:00 between Rounds
*Goal is unbroken rounds. Push the pace on the bike,

but save enough energy to go unbroken on wallballs and

double unders. If you must break, keep rests short.