CrossFit 201 – CrossFit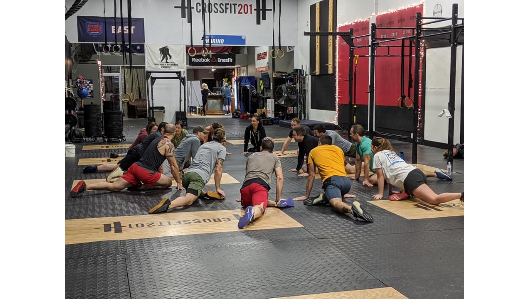 STRENGTH
Deadlift (Week 3 of 4)

Complete a few warm up sets, and then:
75% x 5

85% x 3

1-3 sets of singles. Shooting for a new 1RM!
*You really only get 1 attempt at at true 1RM, so make smarts jumps on the singles. Also, after a true 1RM, you're going to feel a little "burned out" for a few days after. Totally normal. Just be sure to listen to your body.
Deadlift (1 rep max)
Metcon (AMRAP – Rounds and Reps)
15 minutes AMRAP:

30 Double Unders

15 Wall Balls 20/14

30 Double Unders

15 TTB
Just a little classic style WOD after those heavy deads. Pace yourself and keep an eye on the clock. Try and get each round in about the same amount of time.